About Us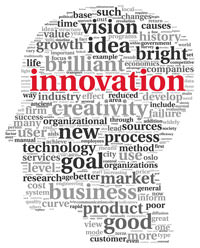 We are a small team dedicated to bringing innovative and helpful products to our customers.

We don't just sell great products, we also aim to influence and support healthcare professionals by raising awareness of healthcare issues and do our part in the community.

Our goal is to develop lasting relationships with our customers, healthcare agencies and communities based on basic qualities: understanding their needs and concerns, doing business with integrity and honesty, and delivering innovative products that provide benefits and real value.
Privacy Policy
SleepRight (Europe) Limited is committed to respecting and protecting your privacy and collects and processes and stores personal data about you in a lawful, fair and transparent way, in accordance with the General Data Protection Regulations (EU) 2016/679 `GDPR`.

For your convenience, we have set out the kind of information we collect and specifically, the personal data we collect about you and how we process and store it.

1. Definitions

1.1 SleepRight (Europe) Limited, with UK company registered number of 5995912 is the data controller for the purposes of GDPR. We are registered with the UK Information Commissioners Office; Registration number: Z9782908. Our registered office is 22 Coxheath Road, Church Crookham, Fleet, Hampshire GU52 6QJ ("our", "we" or "us").

1.2 "personal data" means any information relating to an identified or identifiable natural person ("data subject"); an identifiable natural person is one who can be identified, directly or indirectly, in particular by reference to an identifier such as a name, an identification number, location data, an online identifier or to one or more factors specific to the physical, physiological, genetic, mental, economic, cultural or social identity of that natural person;

1.3 "processing" means any operation or set of operations which is performed on personal data or on sets of personal data, whether or not by automated means, such as collection, recording, organisation, structuring, storage, adaptation or alteration, retrieval, consultation, use, disclosure by transmission, dissemination or otherwise making available, alignment or combination, restriction, erasure or destruction;

2. Non personal identifiable data

We collect information in the normal course of business that does not contain personal data and is not used to identify a particular individual. For example, we may collect information such as website traffic data, IP addresses and location data which is used in aggregate form to better understand our customer demographic and website browsing patterns. You may choose to opt out of this data collection when visiting our websites by disabling cookies on your browser or by opting out using a special option on our website, if one is provided.

3. Personal Data

We collect, process and store personal data in the following situations;

3.1 In order to provide you with pre-sales services such as responding to product enquiries and technical questions. We may collect this personal data using online forms or in response to telephone or other communication methods. If you provide personal data to us, we take this as authority to respond to you. We will only store this personal data for the minimum time necessary to answer your questions and any anticipated legal action that may result from our advice or actions.

3.2 During the purchase process in order to provide you with the goods and services requested by you. We will process and store this personal information for a limited time period necessary to provide services to you and to comply with other regulations.

3.3 Payment information is normally managed by our third party secure payment processor and we do not see or have access to your credit card details. If we do collect credit card information, we will only use it for the purposes of the transaction and will not store the information.

3.4 In order to provide you with after sales support as our customer or as required as agents of the product manufacturer. We will process and store this personal data for the minimum time necessary to satisfy your requirements or any anticipated legal action that may result from our advice or actions.

3.5 In order to let you know of product updates, new products or other marketing activities. We will usually communicate by email newsletter providing you have given us specific consent for us to do so.

4. Personal Data Storage

Our internet servers are located in the UK and personal data does not move outside the EU. However, your agreement with the credit card company used for payment and payment processor may be subject to separate agreements with you which allow them to hold and transfer your personal data outside the EU.

5. Your Rights

5.1 You have the right to ask us not to process your personal data for marketing purposes. We will usually inform you (before collecting your data) if we intend to use your data for such purposes or if we intend to disclose your information to any third party for such purposes. You can exercise your right to prevent such processing by checking certain boxes on the forms we use to collect your data. You can also exercise the right at any time by contacting us at by post at our registered address or email to info@sleepright.eu

5.2 You have the right to request details of personal data we hold on you or request edits or removal of personal data. We will usually provide this information when requested within 28 days of the request. There are no administrative charges for processing requests, but in some circumstances, we may charge a reasonable administration fee payable by you to us to provide this service. Please contact info@sleepright.eu.

6. Privacy Policy Updates

We may make changes to our Privacy Policy at any time. Any changes will be shown online and we will make reasonable efforts to contact you to let you know, if you have provided consent for us to do so.

SleepRight (Europe) Limited Privacy Policy Rev 01 dated May 2018

Terms and Conditions of Sale
The following terms and conditions shall apply to all purchases made by the Purchaser for Products offered for sale by the Seller. Please read them carefully and do not continue with the purchasing process unless you agree with the terms and conditions.

1. Definitions
The Seller is SleepRight (Europe) Limited, Hereinafter referred to as "us" or "we" or "our"
The Purchaser hereinafter referred to as "you" or "reseller"
The Products offered for sale shall mean the products described on this web site, as amended from time to time, hereinafter referred to as "Product" or "Products"
"Used" shall mean opening a foil wrapped product or tamper evident seal.
2 Prices and Payment

Prices for Products shall be described on this web site and may change from time without notice. Credit terms are not acceptable unless specifically agreed by us in advance
3. Order Acceptance

Once you place your order, it will be subject to acceptance by us. Any automated order acceptance received by you by email shall not constitute acceptance by us of your order. Acceptance shall take place when we dispatch the Products to you. If we do not accept your order, we will provide you with a full refund of the purchase price paid by you.
4. Despatch

In most cases we will despatch your order from our stock in the UK the same day of receipt of order. However, it may take up to 3 days before we can dispatch your order.
5. Delivery

5.1 Delivery will usually be by Royal Mail standard service or other expedited services as requested by you during the order process.
5.2 Delivery charges will be shown during the checkout process.
5.3. We will usually despatch your order the same day of acceptance by us but it may take 3-5 days before we can despatch.
5.4. Delivery to European Destination will be 4-14 days from despatch. Should the order take longer than 28 days from receipt of order by us to deliver to you, you have the right to cancel the order and receive a full refund.

5.5 Once we had despatched your order, you will be required to receive the order and may have to sign for it. In the event that you are not able to receive your order or sign for it in reasonable time, Royal Mail or other delivery agent may return the order to us. In this event, we will attempt to contact you to make alternative delivery arrangements. If we cannot contact you or cannot agree on alternative delivery arrangements, we will refund the purchase price, less any delivery costs already incurred by us.

5.6 In the event that we accept an order for delivery to a country outside the UK, it is your responsibility to be familiar with customs formalities and import procedures for importing into that country. We will not be liable for any import taxes, duties or other fees due on import or any delays caused by import issues outside our control..

6 Suitability of the Products

By agreeing to these terms and conditions, you are confirming that you have read and have understood the Product information on this web site including the sections relating to the suitability of the Products.

7. Packaging

We may ship your order in product packaging that is different to that displayed on our website. However, the product is exactly as described.
Some retail packs are slightly larger than Royal Mail large letter size. The price difference between large letter and small parcel is significant, so in an effort to keep the costs down for you, we may adapt the retail packaging so that it does fit into the lower cost band. This may result in a squashed or disassemblerd package. Only the outer retail pack will be impacted. The product will not be damaged.

8 Liabilities

8. 1 We shall not be liable to you for any failure or delay in the performance of our obligations to you which are due to acts or events beyond our reasonable control, including, but not limited to acts of war, industrial disputes, fire, flood, tempests and national emergencies and if so delayed,shall be entitled to a reasonable extension of time for performing our obligations.

8.2 In no event shall we be liable for direct, indirect or consequential losses incurred by you for any reason relating to the provision or use of the Products. Our maximum liability to you shall be the replacement price of the Products supplied to you.

9. Right to Cancel

We hope that you are satisfied with the Products purchased from us, but should you change your mind for any reason, you may cancel your order within 21 days of receipt of the Products. Note: please check the Product carefully to make sure it meets your needs. If the Product has been Used, then you are deemed to have accepted the Product and no refund will be provided. Please call us or email us for return instructions. Products sent back to us, should, if possible, be in their original packaging and include your name and order number. We will refund the full purchase price paid by you to us within 10 days of receiving your returned Products. (Excluding packaging and postage costs for the outbound delivery and return postage costs incurred by you). Please note: we cannot process cancelled orders if you have not provided a returns number with the returned Products. Nothing in these terms shall affect your statutory rights.

10. Warranty

We guarantee that Products supplied by us shall be new and free from defect. We will replace or refund the purchase price paid by you of any defective Product at your choice.
This warranty is specific to customers in the European Union jurisdiction. Any other warranties or representations made on websites, product packaging or other advertising outside the European Union Jurisdiction is not valid. For the avoidance of doubt, any product durability commercial warranties and commercial offers made by the US manufacturer or US resellers on their website is specific to customers within the jurisdiction of the United States and shall not apply to customers in the European Union.

11. Severability

If any provision of the Agreement is held invalid, illegal or unenforceable for any reason, such provision shall be severed and the remainder of the provisions hereof shall continue in full force and effect as if the Agreement had been executed with the invalid illegal or unenforceable provision eliminated.

12. Law and Jurisdiction

The Agreement shall be considered as a contract made in England and according to English Law and subject to the exclusive jurisdiction of the English Courts to which you and we hereby submit.

October 2018
Contact Us
Please use the form below to contact us or telephone: +44(0)808 169 2944.